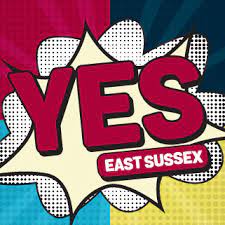 Laptops for Youth Employability Service
15-06-2022
One Consulting Group have donated 2 laptops to the Youth Employability Service (YES).
This service helps unemployed young people from East Sussex find work and training and several young people using this service cannot afford a computer and connectivity to access online job adverts and other employability support.
"I just wanted to say thank you for letting me borrow the laptop it will really help my work I will make sure to take care of it." Laptop 1 loaned to a young person from Lewes, age 18. He is using the laptop to gain his functional skills in Maths and English, and he has been struggling with serious eye sight problems.

"I received the laptop and just wanted to say a massive thank you to you and the person who donated it. This is going to help me so much moving on in college." Laptop 2 loaned to a 17-year old from East Sussex. She has had a difficult home life and is currently in looked after accommodation with a foster family and so has lost access to the family laptop. She requested support so that she can continue with her college studies