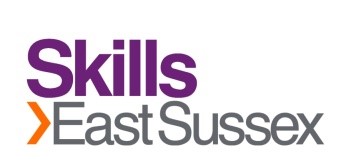 Employment & Skills Development
08-01-2020
Overview
In July 2018 the construction company Sunninghill commenced the build of an extension at Ninfield Primary School in East Sussex. This was a relatively small project lasting 7 months, but nevertheless generated Social Value related to employment and skills that has benefitted a number of individuals and the local community.
The Skills East Sussex Team are keen to see examples of the following social value commitments in a contract:
employment and training

opportunities for East Sussex residents with the contractor or supply chain,
employability activity undertaken by the contractor or supply chain such as supporting careers activities in East Sussex schools, or offering work experience to local students.

more strategically the employer supporting the overall careers programme within a school as an Enterprise Adviser, working closely with the school's Careers Lead and management team



Aims / Objectives
For Sunninghill's contract with East Sussex the following commitments based on National Skills Academy programme targets were agreed, with what was achieved in the right hand column.
National Skills Academy
Project Commitment
Project Achievement
Work Placement (16 plus years)

37.5hrs
42.5hrs
Curriculum Support Activities ??"individual engagement
23hrs
16hrs
Apprentice Starts - persons
1530 hrs in total
1616 hrs in total
Existing Apprentices - persons
Apprentice Completions - persons
Jobs created on construction projects - number
1
1
S/NVQ Starts for Subcontractors

1
2
S/NVQ Completions for subcontractors

1
1
Training Plans for Subcontractors

- persons
3
4
Supervisor Training for Subcontractors - persons
2
2
Leadership and Management

Training for Subcontractors - persons
1
1
Advanced Health and Safety

for Subcontractors ??" persons
2
2
How did East Sussex individuals and communities benefit?
3 employees from Sunninghill supported the Mock Job Interviews workshop at Claremont Primary School, Bodiam

in February 2019
Sunninghill allowed school children from Ninfield School to see demonstrations of a crane, concrete pump and dumper truck. This became part of a drawing competition within the school.
A sixth form student who lives in Chelwood Gate near Uckfield spent a week of work experience on site in August 2018. The student sent a letter the following week to Sunninghill saying that the experience has given him an interest in a Construction career
Of the apprentices Sunninghill took on a plumber, carpenter, electrician and a fencer from the East Sussex area, and continued the training of a buyer who was from West Sussex
What was the employer's perspective of the social value achieved?
Sunninghill actively promote local engagement and training as part of running a sustainable business and their supply chain generally have the same ethos. The company feels that they have only captured a proportion of the Social Value and Employment and Skills Development undertaken, and that in time this will increase as then industry become more familiar in recognising, recording and reporting this type of information.

Sunninghill reported that that the exercise has driven them to allocate dedicated resources to support their CSR functions and develop in-house procedures to capture and promote SV and ESP activities. They feel that local engagement, particularly with a school is always an enjoyable and rewarding thing to do.

Their key learning is that, in order to capture the activities undertaken, you must ask the right questions and not over-complicate the process.
What is Skills East Sussex's evaluation of the social value achieved?

This represented a positive outcome of social value with a good mixture of apprenticeship starts, work experience and involvement with local schools. If Skills East Sussex had been consulted at the beginning we may have suggested more school involvement with the schools in Sidley and Bexhill which are only 3-4 miles from Ninfield, and where there are a larger number of pupils who have an interest in Construction ??" more than you will find at Claremont school. For future reporting it would be helpful to capture more information about the apprentices, how they got engaged, their progress and their ambitions ??" all within the boundaries of GDPR.